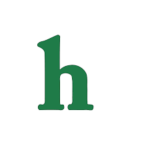 Ryan Gosling breakup rumors with Eva Mendes have fans scratching their heads, as engagement rumors are also swirling.
Ryan Gosling breakup rumors swirl: Is he still with Eva Mendes?
Gosling and Mendes have been at the center of split rumors and engagement talk for months, but what should we believe?
While neither may be true, it doesn't seem that Ryan and Eva are engaged. Mendes hasn't flashed a diamond ring, but then again she and Gosling have hardly been seen out together in months, sparking the breakup speculation.
While many fans think the Ryan Gosling breakup rumors are false, others are hoping they're true, as Ryan is one of Hollywood's hottest, and well, we're kind of missing seeing him out and about.
Ryan Gosling fans still hoping for a Rachel McAdams reunion?
Besides, there are that select group that believe he and ex-girlfriend, Rachel McAdams, whom he co-starred in the best chick flick of all time, "The Notebook," are made for each other, and hoping for a reunion!
What do you think? Did Ryan Gosling breakup with Eva Mendes, are they engaged, or is all this just silly rumors? Tweet us @OMGNewsDaily or leave a comment below.