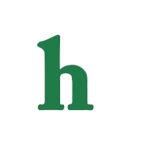 Ryan Gosling and Eva Mendes's new baby girl's name has finally been revealed after TMZ got a hold of a copy of the baby's birth certificate.
Ryan Gosling and Eva Mendes new parents
Welcome little Esmeralda Amada Gosling! As previously reported Ryan Gosling and Eva Mendes welcomed their baby girl back on Sept. 12. The couple notorious for keeping their private lives out of the media still have never even officially never officially announced the pregnancy, but by time the news hit mainstream media in July, Eva was already 7 months pregnant.
Ryan Gosling and Eva Mendes's daughter Esmeralda
 TMZ reports that the name was taken from one of Eva's movies. Esmeralda comes from Eva's favorite Disney princess movie The Hunchback of Notre Dame and Amada was the name of Eva's character in "We Own the Night."
So far, no photos have been captured to give us all an anticipated look at the new celebrity baby and as secretive as Ryan Gosling,33, and Eva Mendes, 40, are with the press little Esmeralda may be around seven before we get a good look at her!
Congratulations again to Ryan Gosling and Eva Mendes on the birth of their daughter Esmerada Amada!