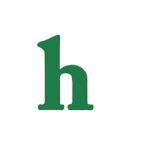 It looks like Rosie O'Donnell may be returning to "The View" next season after it was announced that Jenny McCarthy and Sherri Shepard were both leaving the ABC show.
Rosie O'Donnell returning to 'The View?'
This leaves only Whoopi Goldberg on the panel after the exits of Jenny and Sherri, and the retirement of Barbara Walters. According to reports, "The View" really wants Rosie O'Donnell back on the panel, because she'll likely add some controversy and drama to the show.
Lots of changes coming on 'The View'
Rosie has said that she really enjoyed her time on "The View," so it seems that she would consider returning as the show is currently being revamped and there are a lot of changes coming for the seasons ahead.
Would you like to see Rosie O'Donnell return as a host on "The View?" Tweet us @OMGNewsDaily or leave a comment below.