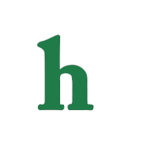 Classic horror film gets NBC reboot
Rosemary's Baby trailer number one has been released and it is causing quite a stir among horror film lovers.
Rosemary's Baby trailer stars Zoe Saldana in a new updated version of this classic film frightener.
The original Rosemary's Baby film was released in 1968 and starred Mia Farrow as Rosemary.
The new upcoming re-booted film will take the form as a NBC two-part movie event.
Zoe Saldana stars as the troubled Rosemary in new NBC horror flick
The highly anticipated NBC miniseries is The miniseries is an adaption of the 1967 novel by Ira Levin and stars Zoe Saldana and Patrick J. Adams.
The film's plot focuses a young newly married couple who move into a haunted Paris apartment.
Rosemary soon becomes pregnant with the couple's first child, and after numerous strange and bizarre events that occur during her pregnancy Rosemary becomes increasingly suspicious that her husband and neighbors have evil and ulterior motives for her off spring.
Rosemary's Baby is a 1967 best-selling  horror novel written by author by ira Levin. The novel sold over 4 million copies "making it the top bestselling horror novel of the 1960s.
Levin published a sequel to the novel, titled  Son of Rosemary in 1997. The author dedicated it to Farrow.
And was followed by a made-for-Tv film sequel to the Polanski film,  called  Look What's Happened to Rosemary's Baby back in 1976, but the film was unrelated to the book's sewel.
There has been no news released as of yet if NBC will follow the "Rosemary's Baby, film with a made for television sequel also.
The new and updated rebooted thriller is predicted to have  viewers nerves standing on edge in the creepy and evil drama, and leave them wanting more.
Check out the Rosemary's Baby trailer below.
NBC's Rosemary's Baby four-hour miniseries will air Sunday, May 11, and Thursday, May 15, from 9 to 11 p.m. each night.
Will you be tuning in?