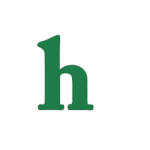 Roseanne Barr was reunited with her television kids from the popular sitcom "Roseanne" during an appearance on "The Talk."
Roseanne Barr reunited with sitcom kids
The Talk's co-host Sara Gilbert, who played Roseanne's daughter Darlene on the comedy series surprised her former TV mom and friend by reuniting her with her television children, Alicia Goranson, Becky and Michael Fishman who played D.J.
"Speaking as Darlene, on behalf of Becky and D.J., I think they would want to wish you a happy birthday," Gilbert told Barr just before she introduced Goranson and Fishman to the stage.
Roseanne was completely overwhelmed and surprised that she shed tears as she hugged and kissed her former TV family. They all shared their favorite memories on set with their TV mom, laughing and reminiscing.
Roseanne was also paid a visit by her TV sister Laurie Metcalf who played Jackie via satellite. Now wouldn't it be fun if somehow they could really put together a reunion show special?
Fans of 'Roseanne' long for an actual TV special reunion show
It would be difficult to do seeing how some of the show's cast would not be in the Roseanne reunion, remember that at the series finale Dan Conner, John Goodman was to have died, and sadly, Glenn Quinn, who played Mark Healey, Becky's husband passed away at the early of 32.
Quinn's body was found on a couch of a friend he was visiting in North Hollywood,on December 3, 2002. Autopsy reports revealed that the cause of his death was an accidental heroin overdose.
Shelley Winter's who played the fun loving Nana Mary has also passed away at the age of 85, on January 14, 2006, of heart failure.
It would a hard script to write, but it could be done should the cast ever decide to reunite for a special. Would you like to see an actually "Roseanne" Reunion?