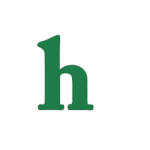 Roseanne shares the secret to her recent weight loss
Roseanne Barr looks amazing and has dropped a remarkable 200 pounds from her 5-foot-4 frame.
The 61-year-old comic and former sitcom star Roseanne Barr's weight reportedly once soared to over 300 pounds and three years later she is down to under 160 pounds.
Roseanne is said to have become increasingly motivated to lose weight after magazines published photos of her on vacation three years ago forcing her to take a really good look at her weight and health.
Barr reveals her wake call
Sources close t Roseanne Barr stated,
"Roseanne vowed to get slim and fit once and for all after she saw those photos.
"Now she's an exercise fanatic — and a total vegetarian. She eats less, she eats healthier and she works out like a mad woman, hours every day.
"She even has a gadget on her wrist called UP, a hard rubber bracelet that tracks your movements including measuring the number of steps she takes each day. She's always trying to beat her goal. They recommend 10,000 footsteps a day. Some days she does 5,000. But others she does 15,000."
Barr now runs a macadamia nut farm in Hawaii and uses the work to help maintain her shape, doing her own chores such as weeding and taking care of the farms' animals of chickens and goats.
Roseanne works closely with boyfriend and business partner Johnny Argent and son Jake everyday.
"It's her lowest weight in decades!" declared the insider.
"Her heavy days are behind her. And she wants to come down even more."
As far as Roseanne Barr's future plans to return to sitcom television, she has previously revealed an interest, but only if the right project should ever come her way, other than that she is happier and more content than she has been in years.
Congratulations on your new healthier lifestyle Roseanne, your hard work and dedication is an inspiration to others.