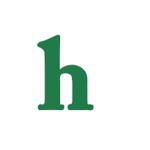 Robin Williams suicide details are emerging, and they are shocking. The beloved actor reportedly hanged himself in his home, and did not leave a suicide note.
Robin Williams suicide by hanging
Robin's personal assistant was the one to find his body. According to TMZ, the assistant was supposed to see Williams at his home on Monday after his wife, Susan Schneider had left the run errands.
When Robin Williams didn't answer the door, the assistant become worried, and went inside to investigate. It was there that she found Robin's body hanging in the main house.
Robin Williams left no suicide note
Williams reportedly did not leave a suicide note, but did have most of his affairs in order, such as leaving his three children their shares of his estate.
Robin Williams suicide comes after the actor entered rehab last month, when people close to the situation say he was nearly too far gone at that time.
What do you think of Robin Williams suicide? Tweet us @OMGNewsDaily or leave a comment below.