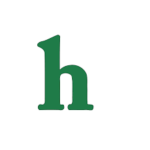 Robin Williams is dead. The legendary comedian was found dead in his home on Monday morning. He was 63 years old.
Robin Williams dead at age 63
Police are now investigating suicide as a possible cause of death in the passing of Robin Williams.
Williams, who has recently checked into rehab for what he called "sobriety management," has reportedly been very depressed lately, according to an official statement from his publicist to Entertainment Weekly.
"Robin Williams passed away this morning. He has been battling severe depression of late. This is a tragic and sudden loss. The family respectfully asks for their privacy as they grieve during this very difficult time," the statement revealed.
Robin Williams death: Possible suicide
Robin Williams death is absolutely shocking, and of course fans are reeling from the sad and tragic news. Police are investigating suicide as a cause of death, but no one has officially commented about the allegation.
Robin is known for his legendary comedy routines, movies, and television appearances. He's formerly stared on "Mork and Mindy," "The Crazy Ones," "Mrs. Doubtfire," and many other memorable career moments.
What are your thoughts on Robin Williams death? Tweet us @OMGNewsDaily or leave a comment below.