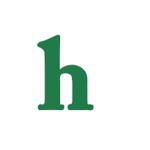 Robin Williams death is still a shocking loss, but according to the actor's death certificate he was cremated and his ashes were scattered in the San Francisco Bay.
Robin Williams ashes scattered in San Francisco Bay
The death certificate, obtained by Radar Online, also reveals that the actor did die in his California home, that his funeral home was Monte's Chapel of the Hills, and that his official cause of death is still "pending."
Robin Williams is said to have committed suicide by hanging himself with a belt. According to the coroner, there were also cuts on the actor's wrist.
Robin Williams remembered by all
The family of Robin Williams planned a private memorial for their lost family member, and likely scattered his ashes in the San Francisco Bay after the memorial.
Meanwhile, many of Robin Williams friends such as David Letterman and Billy Crystal have spoken out about the comedian's death, a loss which Williams' family, friends, and fans are all still deeply feeling.
What do you think about Robin Williams ashes being scattered in the San Francisco Bay? Tweet us @OMGNewsDaily or leave a comment below.