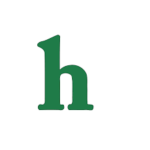 Robin Williams, 62, has checked himself into rehab to maintain his sobriety. The actor has suffered from addiction issues in the past, and is trying to stay clean and sober.
Robin Williams checks into rehab
"After working back-to-back projects, Robin is simply taking the opportunity to fine-tune and focus on his continued commitment, of which he remains extremely proud," the actor's rep revealed in a statement to TMZ.
Robin Williams rehab stay is setting a great example for others in the entertainment business. Not only did Robin work hard to get himself clean, but he's also very committed to staying sober, which is amazing, and a feat that a lot of celebrities have not mastered.
Robin Williams setting a great example
"Lodge Program participants who have years of recovery come to tune up spiritually, do inventory step work, focus on issues of sponsorship, and recommit to their program of action. Other particularly useful and valuable 'Living Sober' Lodge Program topics include meditation, challenges in long-term sobriety, and the source of our spiritual malady," the website for the rehab facility states.
What are your thoughts on Robin Williams returning to rehab to maintain his sobriety? Tweet us @OMGNewsDaily or leave a comment below.