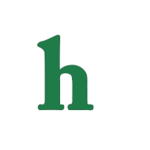 Classic TV star's suicide attempts
Robert Young who wowed the world with his fatherly advice and family charm on the hit 50s show "Father Knows Best" lived a dark and dangerous life off a camera.
The popular actor and father figure, Robert Young suffered a life full of mental illness, alcoholism and suicide attempts throughout his entire life.
Police reports reveal that back in 1991, Robert Young, who was 83 at the time told police that he wanted to die saying, "I'm too old and tired of living."
Numerous media outlets have reported that throughout his life Robert Young suffered from alcoholism and attempted suicide on a number of occasions.
Depression and alcoholism plagued Robert Young throughout his life
One suicide attempt reveals that Young, used a garden hose with one end stuck in a car tail pipe and the other end through the car window stuck into his mouth with the car running.
Luckily for Young at the time the car kept stalling, and in his drunken and fragile state Robert called the auto club for repairs.
He suffered from such severe depression that he also once locked himself in a room, sobbing uncontrollably.
Doctors run a series of medical tests, discovering that Robert  suffered from a chemical imbalance that caused his severe depression.
When the police arrived on the scene following the auto club call it was also discovered that Robert Young's wife of 57 years was suffering from severe alcohol poisoning inside their home, more than three times the legal limit.
Emergency responders rushed both to separate hospitals where they were treated and later released.
The celebrity suicide attempt made news headlines, with National Enquirer readers sending Robert Young prayers and encouraging thoughts that he became somewhat happier.
Young told the tabloid magazine at the times,
"It means very, very much to both me and Betty that the good people into whose homes I came each week for so many years still remember and care.
It caused such a happy turn around in  Young's life that according to the tabloid it gave him a new will to live.
Robert was married to Betty Henderson from 1933 until her death in 1994..
Young died in 1998 peacefully in his Westlake Village following a respiratory failure at the age of 91.
Who would have ever thought such a shocking, and sad story, would appear to have a a happier ending TV icon Robert Young?