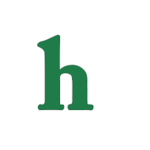 Robert Pattinson is finally working on his debut album. The actor, who loves music, and has a very good voice, and had two songs featured on the "Twilight" soundtrack.
Robert Pattinson working on his debut album
Fans of RPattz have been waiting for a time when Rob would begin work on an album, and it seems he's finally ready. Could his break up with Kristen Stewart have given him some good song material?
Brady Corbett, a friend of Pattinson's, told UK newspaper, The Sun, "He's been busy producing his first album, which will be coming soon," adding that Robert Pattinson "always wanted to be a musician but got caught up in the success of the 'Twilight' saga."
Music is one of Rob's passions
Pattinson started out as a model and was nearly ready to give up acting when he landed the role of Edward Cullen in "Twilight." The actor then became one of the biggest stars on the planet, and part of the hottest Hollywood couples, known as "Robsten."
Now, it seems Rob could blow up as a musician, and we're hoping for an amazing, soulful, debut album to match his voice and talent, as well as a tour, because, well, who wouldn't want to watch Robert Pattinson in concert?
What do you think about Robert Pattinson working on his first album? Tweet us @OMGNewsDaily or leave a comment below.