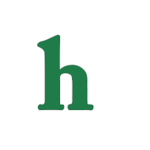 Robert Pattinson is at the top of the list to star in an "Indiana Jones" reboot. The "Twilight" star could be the face of a new franchise if he chooses to take the role.
Robert Pattinson to star in 'Indiana Jones' reboot?
One insider revealed: "Disney is looking at its long-term options for the Indiana Jones franchise. They feel that the series has huge potential on many levels, starting with the films leading to other spin-offs like games which can generate more money than movies. Rob is top of the initial list because he has showed his acting stripes away from Twilight."
We could see Robert Pattinson as Indiana Jones, a hunky professor of archeology who goes on crazy adventures in search for ancient treasures.
However, Bradley Cooper has also been rumored to be up for the role, and he's a great choice as well, and a bit older, which is how most people envision Indiana Jones to be.
What do you think about Robert Pattinson possibly staring as Indiana Jones? Tweet us @OMGNewsDaily or leave a comment below.