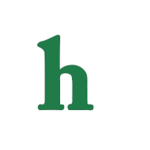 Robert Pattinson was nominated by his new BFF Zac Efron to take the ALS Ice Bucket Challenge.
Robert Pattinson takes the Ice Bucket Challenge
Robert Pattinson looked super adorable and hunky as he made his hilarious video. RPattz revealed that he didn't have a bucket so he had to "improvise," as he had friends dump ice cubes on him, spray him with a hose, and throw water on him from cups.
Of course, Robert Pattinson doesn't have any social media accounts, as he is not a fan of Twitter, Instagram, and Facebook, so Zac Efron shared the video of his friend taking the Ice Bucket Challenge on his own social media sites.
Robert Pattinson's hilarious video
After Rob completed the "challenge," he nominated Guy Pearce, Mia Wasikowska, and Marilyn Manson, but not ex-girlfriend Kristen Stewart.
In addition to making fans laugh with his cute and funny video, Robert Pattinson also looks gorgeous in a wet, white, see-through t-shirt and ball cap.
What do you think about Robert Pattinson's Ice Bucket Challenge video? Tweet us @OMGNewsDaily or leave a comment below.