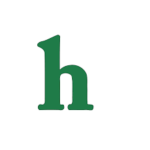 Robert Pattinson opened up about teen idol Justin Bieber in a recent interview with Vanity Fair. The "Maps To The Stars" actor threw support Justin's way, which surprised many fans.
Robert Pattinson supports JustinBieber
"I've met him before, though, on his party bus. I've met him a couple of times. He's all right," Pattinson said of Bieber.
Robert Pattinson is no stranger to powerful, overwhelming fame. In fact, he knows all too well what it's like to be young, and pursued by tabloids, paparazzi, and have very little privacy, as well as be in a high profile relationship.
Should Justin seek professional help?
"I've met a lot of kids like him," Rob said of Justin Bieber's situation. "The scene with him and the little girls bitching about everybody — you just see that a lot. When you see these kids, there is only one way: you either get in therapy now or become a serial killer, or kill yourself. I mean, you can see it really early on — it's terrifying."
It seems that Justin Bieber could learn something from how Robert Pattinson handled his "Twilight" fame, as he's still very down to earth, and seemingly hasn't changed a bit since hitting it big, and we love that about him.
Justin, on the other hand, has become a much different person over the years. And while he's very talented, that talent is often overshadowed by his personal antics, while Rob's shines through brightly.
What do you think about Robert Pattinson comments on Justin Bieber? Tweet us @OMGNewsDaily or leave a comment below.