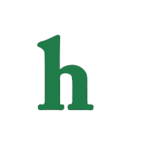 Robert Pattinson's new girlfriend FKA Twigs is speaking against haters who have been making racist remarks towards her since she and the "Twilight" actor went public with their romance, Us Weekly reports.
Robert Pattinson's girlfriend FKA Twigs speaks out about racism
The half-Jamaican, half-Spanish singer took to her Twitter account to defend her relationship with Robert Pattinson, and call out the ugly trolls who have been making the offensive comments.
"I am genuinely shocked and disgusted at the amount of racism that has been infecting my account the past week," FKA Twigs wrote. "Racism is unacceptable in the real world and it's unacceptable online."
As previously reported by Hollywood News Daily, Robert Pattinson and FKA Twigs began dating last month, and were spotted out holding hands during a date in Venice Beach, proving that they were, in fact, a couple
Fans interested in Robert Pattinson's new relationship
Since that time fans have been dying to see photos of the couple together, and hear any news about their budding romance.
However, many fans are upset that Robert Pattinson and FKA Twigs are the subject of racism in this day and age when there are so many interracial couples around the world and in Hollywood.
This is likely just one of the reasons why Robert Pattinson hates social media, the paparazzi, and generally going out in a crwod as he's always the subject as conversation, and usually not in a good way.
What do you think about Robert Pattinson's girlfriend FKA Twigs speaking out about racism? Tweet us @OMGNewsDaily or leave a comment below.