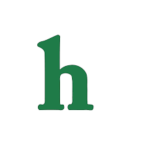 Robert Pattinson is continuing to hook up with a list of pretty young women, and was recently spotted, yet again, with a mystery girl on Friday night.
Robert Pattinson spotted with mystery woman
Since Rob's break up with "Twilight" co-star, Kristen Stewart, he's been linked to Katy Perry, Dylan Penn, and countless others since the split.
Robert Pattinson rocked a scruffy beard, jeans, plain white t-shirt, and dark jacket as he and the mystery girl as they left L.A. hotspot, The Little Door, at 1 a.m.
The girl and Pattinson jumped into a car and left the establishment together.
RPattz's latest hook up?
Whether or not Robert Pattinson is dating this mystery woman, or if she's just a friend doesn't really matter. It seems every female that Rob comes into contact with starts a new round of dating speculation for RPattz. Is it any wonder he keeps to himself so much.
However, we would love to see him with a hot a-list actress to form a new super couple in the near future.
What do you think about Robert Pattinson's mystery woman? Is it another hook up for the actor? Tweet us @OMGNewsDaily or leave a comment below.