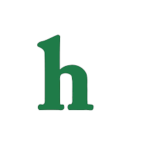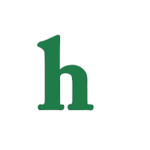 Robert Pattinson and Kristen Stewart may have split last year, but the "Twilight" stars are still friends.
Robert Pattinson admits he still talks to Kristen Stewart
During a recent interview with The Hollywood Reporter, Pattinson confirmed that he and Stewart still speak to one another after their break up, which came a few months after KStew was caught on film cheating on RPattz with her married "Snow White" director, Rupert Sanders.
Robert Pattinson refuses to open up about his relationship with Kristen Stewart, and won't comment on the cheating scandal either. (What a gentleman!) In fact, Rob says he doesn't want to live the typical celebrity life.
Rob reveals in the interview that he doesn't want to live in a lavish house, and could "live in a cell if it had a window." Pattinson does reveal his weakness though. "I buy nice guitars, and that's about my only expense," he says, singling out "an acoustic Gibson J100 from 1943 or something."
Robert Pattinson's stayed true to himself even after fame
Robert Pattinson also hilariously admitted that he rarely buys clothes.  "I don't understand how I don't have any clothes," he groans. "I've basically stolen every item of clothing that anyone's ever given me for a premiere, but in my closet there's literally about three things."
Fans of Robert Pattinson's know that this interview is typical Rob.  He's seemed to stay true to himself after all these years, and after a massive amount of fame and celebrity was dumped upon him thanks to his "Twilight" role as Edward Cullen.
Through it all Rob says he's still not the actor he wants to be.  "I don't know if I've really particularly found my feet as an actor yet — I have to prove certain things," he says.
What do you think about Robert Pattinson's new interview and confession about Kristen Stewart? Tweet us @OMGNewsDaily or leave a comment below.