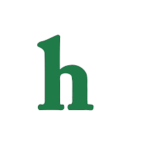 Robert Pattinson and Kristen Stewart reportedly had an open relationship while they were seriously dating.
Robert Pattinson and Kristen Stewart had an open relationship
The "Twilight" stars allegedly had a 100 percent honesty policy, and would tell each other about their various hook ups and flings with other people.
"When they were officially dating, they always had a policy of 100 percent honesty, which did create issues. Robert was always very frank about his flings with other women and that worked for Kristen too," an insider revealed.
This could mean that Robert Pattinson knew about Kristen Stewart's shocking "cheating scandal" with married director Rupert Sanders, which is said to have been the root of their break up.
Rob and Kristen still hooking up
So, if Rob supposedly knew about KStew's fling with Rupert, then why the split? It's likely that Pattinson was so embarrassed by Stewart's cheating photos being plastered all over the internet and tabloids that he couldn't take the pressure.
However, the insider says Rob and Kristen aren't done with each other yet. "Kristen and Rob are still close and definitely in contact, and they still sleep together when the opportunity comes up."
What are your thought son Robert Pattinson and Kristen Stewart's bizarre relationship? Tweet us @OMGNewsDaily or leave a comment below.