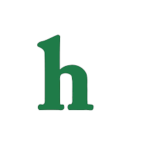 Robert Pattinson and Katy Perry were spotted making out during an after party for the "Twilight" star's latest film, "The Rover."
Robert Pattinson and Katy Perry spotted making out
"They were all over each other," a source revealed. "Rob was his usual charming self, greeting a solid wall of fans on the red carpet," the insider added, revealing that Rob only had eyes for Katy at the event.
Robert Pattinson and Katy Perry have been dodging dating rumors for months, and although they've been friends for years, it seems the pair may be moving forward in a romantic way.
Robert Pattinson still living with ex-girlfriend Kristen Stewart?
Rob, who recently revealed that he's "homeless" after giving his house to his parents, is rumored to be staying with his ex-girlfriend, Kristen Stewart, which could cause some serious issues if he's actually dating Katy.
Meanwhile, Katy Perry is coming off a long, and serious, relationship with fellow singer, John Mayer, a relationship she says will likely lead to more than one song in the future.
What are your thoughts on the reports of Robert Pattinson and Katy Perry dating, and making out? Tweet us @OMGNewsDaily or leave a comment below.