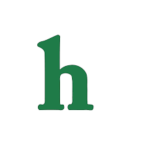 Robert Pattinson could be allegedly expecting a baby with girlfriend FKA Twigs, if FKA's cryptic tweets are any indication according to Robert Pattinson fans who are wondering if Rob will becoming a a father in the future.
Is there a baby on board for Robert Pattinson?
Pregnancy rumors began mounting that Robert Pattinson, 28, and new girlfriend Twigs,26, were expecting following Twig's post on Twitter on Monday September 15.
Twigs tweeted,"i've a baby inside, but i won't give birth till you insert yourself inside of me," the tweet read, instantly sparking rumors that FKA might be pregnant with Rob's baby.
So far, sources close to Robert Pattinson are denying that Rob and Twigs are expecting a baby stating,"Rob has not got anyone
Is Robert Pattinson ready to settle down?
pregnant.
But, this would not be the first time that one part of a celebrity couple has let the cat out of the bag a bit too soon, leaving he other to deny the rumors and speculation until their publicist gives them the green light to spill the beans.
In the past few months Robert Pattinson has been linked with Katy Perry and ex-Kristen Stewart according to rumors so we all know how that goes. We will leave this one on the rumor board until we get any official news either way.
What do you think, is Robert Pattinson and Twigs expecting a baby, or is Twigs playing mind games with Robert and his fans?