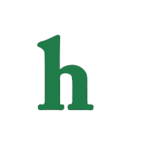 Robert Pattinson and his girlfriend FKA Twigs were spotted out in Venice Beach holding hands last weekend, and it seems that this couple is really heating up.
Robert Patinson and FKA Twigs Getting Serious
Since splitting with his former "Twilight" co-star, Kristen Stewart, last year, Robert Pattinson has been linked numerous women such as Dylan Penn and Katy Perry, but it seems like his relationship with FKA Twigs is the real deal.
According to Hollywood Life, RPattz has fallen hard for his new girlfriend, as hard as he reportedly fell for Kristen Stewart back in the day.
"Rob is falling hard for Tahliah. (FKA Twigs real name.) He's just enamored with her beauty, creativity and confidence. He hasn't felt this way about someone since Kristen," an insider dished.
Robert Pattinson is reportedly so smitten with FKA Twigs that he's even helping her adjust to life in LA, as it's very different than the UK where they're from. (Could they be living together?)
Rob's Proud Of His New Girlfriend
"He's helping her get adjusted to LA life and has been really supportive of her — showing her around, introducing her to his friends. I wouldn't be surprised if he showed up on the set of her music video, which she is filming in town this week," the source added. (We'd like to see Rob in the video!)
"This is his girl and Rob is beyond proud to show her off. They became instant friends at first and it blossomed into a romance. He's really taken with her and not afraid to show it," explains the insider.
Meanwhile, Robert Pattinson's ex-girlfriend, Kristen Stewart, is said to be dating Jennifer Lawrence's ex-boyfriend, Nicholas Hoult. So, it seems that couple formerly known as "Robsten" is officially dead and gone.
What do you think about Robert Pattinson being so smitten with new girlfriend FKA Twigs? Tweet us @OMGNewsDaily or leave a comment below.