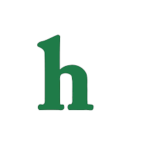 Film icon Robert Mitchum busted for drugs in 1948
Robert Mitchum the Hollywood acting legend was reportedly busted and jailed in a huge drug bust that occurred in 1948.
Robert Mitchum, according to reports was arrested after he was caught up in one of the biggest marijuana stings of the times in Laurel Canyon in the late 1940s.
The Los Angles police busted up a group of hard partying celebrities that included Robert Mitchum,Lila Leeds, Vicki Evens and bartender turned real estate agent Robin Ford.
The uninvited police detective busted the party group on narcotics possession charges after after they found a "reefer stub" under the couch.
Photographers and reporters were swarming the home at the time of the drug bust,because they had allegedly been tipped off early to the celebrity arrest to take place.
Mitchum busted on pot charges
At this time it appeared as if Robert Mitchum's film career was about over, as he delved deeper and deeper into a world of drugs then referred to as "Indian Hemp," but known to the hipsters as "cannabis sativa."
Robert Mitchum was booked into jailed as a huge and controversial, yet scandalous trial was front page media news.
The jury found Mitchum guilty and he and Leeds were sentenced to a year in the county jail. Fortunately for them the judge suspended the sentence, placing both Hollywood celebrities on a two-year probation and serving only 60 days in jail.
Robert Mitchum later spoke out about his arrest saying,
"They wanted to make me for the whole deuce. They didn't want to be wrong. I didn't know which side of the fuzz it was. Man, they can do anything they want – you know, charge you with some minor infraction of the rules and you end up doin' two big ones in Quentin. No f***in' way. I couldn't hack THAT."
Mitchum completed his 60 day sentence and was released from jail.
Robert Mitchum spoke to the press upon his release revealing his plans to return back to work as soon as possible.
"I've got to. I'm broke.
"And now, if you'll excuse me, I'm heading for home."
Robert Mitchum got his film start in Hoppy Serves a Writ in 1943 and went on to appear in more than 200 films throughout his career, with his last screen appearance in Waiting for Sunset in 1995.
Mitchum died on July 1, 1997, in Santa Barbara, California, due to complications of lung cancer and emphysema.
What do you think about Hollywood icon Robert Mitchum's big drug bust of 1948, it would appear pretty tame compared to some of todays Hollywood celebs, most likely even laughable by today's arrest standards.