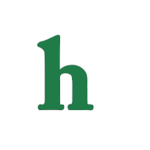 Robert De Niro's gay father is the subject of a new documentary for HBO. The documentary, called "Remembering the Artist: Robert De Niro Sr," was also produced by the actor.
Robert De Niro's gay father subject of new HBO documentary
So, why did De Niro feel the need to open up about his father in this film? "I felt I had to. I felt obligated. It was my responsibility to make a documentary about him," he said in an interview with Out Magazine about the film, which also includes footage from the 1970s.
Robert De Niro's gay father obviously had a huge impact his life, even though he didn't live with his father after his parents divorced when he was 3-years-old.
De Niro opens up on his relationship with his dad
"We were not the type of father and son who played baseball together, as you can surmise," the "Godfather" actor said. "But we had a connection."
Did you know Robert De Niro had a gay father? Tweet us your thoughts @OMGNewsDaily or leave a comment below.