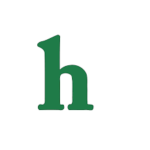 Rob Thomas frontman of the popular band Matchbox Twenty  was taken to the hospital earlier today after slicing off part of his finger while making breakfast.
Rob Thomas' kitchen accident sends singer to the hospital
Rob Thomas the "Push" hitmaker tweeted a couple of photos of his severed finger to share the news  of his injury with fans. One of the graphic photos revealed a piece of severed skin missing from the top of his left middle finger.
Thomas captioned the photo "At the hospital now. There's supposed to be more finger there."
Rob Thomas revealed that he cut his finger causing the injury while attempting to make breakfast earlier this morning. Trooper that Rob Thomas is he pushed on through the pain and was feeling well enough to post his usual Song of the Day choice for his fans.
Seeing that today's inspiration was his own injured finger, Rob posted today's song Fingertips by Stevie Wonder as his choice.Only seems fitting right?
Rob Thomas tweets injured fingured photos to fans
Fans are reaching out to Rob Thomas via the social networks sending him well wishes, and hoping that the musician's instrumental abilities will not suffer at all due to his recent injury. Rob Thomas's next live show is set for January 16 in Atlantic City, New Jersey.