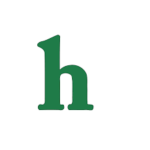 Rob Kardashian has really had it with his family, namely his sisters. The "Keeping Up With The Kardashians" star unfollowed all of his sisters on Twitter, except one.
Rob Kardashian unfollows his sisters on Twitter
Rob, who deleted all of his tweets after leaving Kim Kardashian's wedding early allegedly because of issues with his weight, unfollowed Kim, Kourtney, Khloe, and Kendall, and left only  mom Kris Jenner and youngest sister Kylie Jenner on his friends list.
Is Rob Kardashian trying to send his family a message? It seems there is some serious Kardashian drama going on, and fans are wondering if they'll get to see any of it when "Keeping Up With The Kardashians" returns to E! this month.
Rob needs his family's support
While Rob later re-followed his family, there is no doubt that the only Kardashian male is having a rough time in his life right now, and really needs the support of his family. Hopefully, they can all work through whatever issues are plaguing them.
What do you think of Rob Kardashian unfollowing his sisters on Twitter? Tweet us @OMGNewsDaily or leave a comment below.