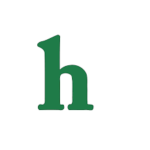 Rob Kardashian's weight has been a struggle for him for years. The "Keeping Up With The Kardashians" star recently emerged after spending months out of the spotlight, and shocked fans with even more weight gain.
Rob Kardashian using food, alcohol, and pills to escape problems?
Rob, annoyed by the fact that everyone was talking about his weight again, took to Twitter to rant about his issues, and haters.
Meanwhile, reports have been flying that the Kardashians sisters had to talk Rob into even coming to big sister Kim Kardashian's wedding because he doesn't like to be out in the public due to his weight. (Rob's even been skipping family vacations!)
Now, new claims reveal that Rob Kardashian's been using food, alcohol, and the prescription medication Xanax to escape from the pain of dealing with his famous family, especially his sisters.
Rob trying to escape his famous family?
"He's looking sad and 'depressed' big time right now," a source told Xanax-alcohol/" target="_blank">Radar Online. "He's not exactly the famous one in his family and he sort of feels like he's nobody except the Kardashian name."
"He takes Xanax and has been drinking really heavily. Not to mention he's eating like crazy!" the insider added.
Rob really hasn't been the same since his break up with Adrienne Bailon nearly five years ago. Kardashian fans are hoping that the youngest Kardashian can find some peace within himself, and some self worth/respect and confidence to get his issues under control and fix himself.
If we're this worried about Rob Kardashian, then imagine how his family feels! We're rooting for you Rob!
What are your thoughts on Rob Kardashian's issues? Tweet us @OMGNewsDaily or leave a comment below.