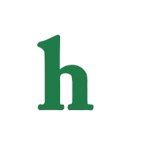 Rob Kardashian did not stick around to see his big sister Kim Kardashian and Kanye West tie the knot in Florence on Saturday.
In fact, he bailed before the ceremony  on Friday night following a family fight according to reports.

Media reports reveal that Rob Kardashian booked a flight out of Florence and back to Los Angles in a big hurry Friday.
Sources state that Rob K. was nearly in tears and total desperation while he was looking to book the next flight out of the country as fast as possible.
Family feud breaks out before Kim Kardashian wedding?
It is not quite clear just what went down before Kim Kardashian and Kanye West's big day, but it is reportedly due to some major family drama.
This dispute was major enough to fore Kim's only brother out of the country before sharing his sister's big day, well, third big day with her and the rest of the Kardashian/Jenner clan.
Photographers were on hand snapping pictures of Rob Kardashian has he hightailed it out of the airport and the country, and as they say a picture says a thousands words, but Rob was completely silent about the matter.
As previously reported, Rob Kardashian has been feeling emotional these days, most recently taking to Twitter to blast media critics reporting on Rob's weight and alleged stent in rehab for weight, depression,and drug issues, claiming they were all false.
Fans are now waiting news as to what really went down at pre-Kimye wedding ands with who up set Rob Kardashian enough to make him want to bail out on his sister.
The other family members — Kris and Bruce Jenner, and Kim's sisters — all attended the nuptials.
What do you think about Rob Kardashian leaving before Kim Kardashian and Kanye West's wedding, and what do you think the reason was Rob flew the coop?