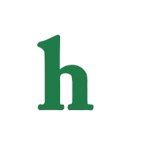 Rob Kardashian seeks help from wellness center
Rob Kardashian has reportedly checked himself into a wellness center recently while the rest of his Kardashian/Jenner family minus Kourtney enjoyed a vacation in Thailand.
It is alleged that Rob Kardashian is suffering from deep depression due to his weight gain, and feels that his sizzurp use has just about everything to do with the added pounds that Rob has been packing on.
Celebrity media sites have revealed that Rob Kardashian has been suffering from a deep depression since his split with former girlfriend Rita Ora.
Rob Kardashian blames heartbreak, depression and family cruelty on weight gain, and drug use
He attributes his weight gain to his depression, and claims that the family reality show "Keeping Up With the Kardashians" is just a small look into what his life has become and how verbally abusive and cruel his entire family has been to him.
Source's claim that the family, especially his mom Kris Jenner and sister Kim Kardashian has been talking down to Rob, calling him the only "unprofitable" family member.
Rob has been documented attempting to go to the gym on the show, but in reality sources claim his main habit includes allegedly drinking sizzurp.
It now appears that reportedly Rob Kardashian has decided to take things into his own hands and has decided to check himself into a wellness center in order to help him get his life back on the right track.
Well, we are pulling for Rob!
Do you believe Rob Kardashian will get the help and counsel he needs outside of the judging eyes of his famous reality television family?