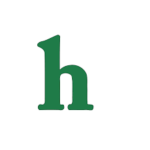 Rob Kardashian is clearly still having some major family issues especially with his sisters Kim and Khloe Kardashian according to recent reports.
Rob Kardashian not on speaking terms with sisters
Sources close to the Kardashian/Jenner family report that Rob Kardashian has not spoken to either Kim or Khloe since he bolted from Kim and Kanye's wedding in a huff last month.
It is alleged that Rob really has a big issue more with Kim than anyone else saying, he "has no reason to talk to Kim.
"They haven't been on good terms for a very long time," added the source.
As previously reported, just before Kim Kardashian and Kanye West tied the knot,Rob Kardashian bailed on Kim Kardashian and Kanye West the night before the ceremony following a huge family fight.
Since last month it is reported that Kim K. has not even attempted to contact her baby bro, but Khloe has been texting Rob and leaving him voicemails.
Rob Kardashian going over the edge
So far according to the insider, Rob Kardashian is not responding to Khloe's attempts at contact and describes Rob as "feeling
completely estranged from his sisters and family. He really isn't in a good place."
Reports reveal that Rob has basically become a recluse and decided a while ago that he did not want to be a part of the family's E! reality series "Keeping Up With the Kardashians."
Kris Jenner recently spoke out about Rob stating that he was working on himself,but other reports reveal that Kris is extremely worried about Rob, and is attempting to host a family intervention in hopes of showing a united family support system.
"She knows he isn't in a good place, and is encouraging her kids to continue to reach out to Rob."
Do you believe a Kardashian/Jenner family intervention would be helpful to Rob Kardashian, or would it just send him spiraling further out of control?