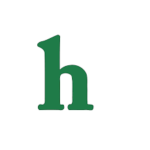 Rob Kardashian has finally been spotted. The "Keeping Up With The Kardashians" stars hasn't been seen in public since January, but is coming out ahead of big sister Kim Kardashian's wedding to Kanye West.
Rob Kardashian makes first public appearance in months
Rob was spotted with mom Kris Jenner at LAX and is most likely headed to Europe for Kim and Kanye's wedding this weekend.
Did Rob gain more weight?
Rob Kardashian was rumored to be in a rehab facility for an eating disorder, depression, and more, but has re-emerged looking like he's actually gained weight instead of lost it.
Fans and the Kardashian family have been worried about Rob's depression issues and weight gain, thinking that more underlying medical problems could be present. "No one will ever understand how much this hurts," Rob Kardashian posted via Twitter last month, concerning loyal fans.
Hopefully, Rob is getting the treatment he needs for whatever issues he may be experiencing, and can take this week to really enjoy time with his family, and celebrate Kim Kardashian's wedding to Kanye West.
What do you think about Rob Kardashian's first public sighting? Tweet us @OMGNewsDaily or leave a comment below.
I feel bad for Rob Kardashian its obvious hes going thru some emotional issues ppl need to stop fat shaming him