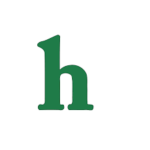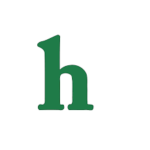 Rob Kardashian is in need of some major family support according to recent reports that claim Rob Kardashian is spiraling out of control with a bad drug addiction problem.
Rob Kardashian living a dangerous life of addiction
It has not been a big secret if you have been Keeping Up with the Kardashians that Rob is having issues, today reports from TMZ reveal that those issues are a potential trip to an early grave for Rob if something is not done now.
Reports reveal that Rob is is hooked on Sizzurp and has been smoking a lot of weed. Sources closely related to the Kardashian/Jenner familly have stated to TMZ that the family is very wooried about Rob Kardashian's health.
As previously reported, Rob Kardashian has not spoken to either Kim or Khloe since he bolted from Kim and Kanye's wedding in a huff last month.
It is alleged that Rob really has a big issue more with Kim than anyone else saying, he "has no reason to talk to Kim.
"They haven't been on good terms for a very long time," added the source.
Now new photos have been circulating that depicts a bloated looking Rob Kardashian at a drug fueled party just a few days ago.
Is Rob Kardashian heading towards the celebrity 27 Club?
The photos reveal Rob K. holding a double cup … the container of choice for Sizzurp. The cup on the table actually has the words, "Codeine Boys" emblazoned on it. He's also seen smoking weed.
The Kardashian/Jenner family are reportedly attempting to hold an intervention for Rob, and are not strangers when it comes to trying to save those they love from self destruction, last time it was an unsuccessful attempt with Khloe Kardashian's husband Lamar Odom.
It has been claimed that the family is checking into rehab facilities for Rob should they be able to convince their baby bro into getting help.
The sad part is Rob Kardashian is obviously ill and in major need of medical assistance, he has had a hard time dealing with his celebrity status and is at the scariest age for troubled celebrities… 27-years-old.
It is a hard time and many fans truly believe that the troubled Rob Kardashian will most likely be the next Hollywood celebrity to join the 27-Club list if the Kardashian/Jenner family can not convince Rob to accept professional help.
Do you believe Rob Kardashian will head to rehab, or is he to far gone for his reality TV family to save?