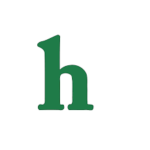 Is Rob Kardashian gay? That's the newest Kardashian rumor to hit the web this week.
According to the ever so famous National Enquirer, Rob has been depressed and beating himself up about his sexual orientation, which could be a reason for his overeating as well.
Rob Kardashian gay rumors surface
"Rob hasn't dated since girlfriend Rita Ora dumped him in December 2012, and he recently announced he doesn't plan on ever getting married. He doesn't seem to have any interest in dating.
"Rob was always a sensitive, soft spoken guy, more comfortable talking fashion than sports. It seems like now all the pieces of the puzzle are finally coming together," a source says of Rob Kardashian's gay rumors.
Family and friends worried about Rob
In fact, Rob's mom Kris Jenner allegedly is worried about her son, and is wondering if he's been hiding this big secret, and doesn't yet have "the courage" to come out with it.
"Everyone is wondering if this speculation about Bruce sparked Rob to examine his own public sexual identity," said the source.
"Rob has always said he admires Bruce for having the courage to live authentically and honestly. Rob has been talking like a guy ready to unburden himself of a secret," the source added.
While Rob always seemed like quite the ladies' man, the most obviously explanation for his lack of dating is his weight gain, and lack of self-esteem.
What do you think? Is Rob Kardashian hiding a gay secret, or is this just the latest crazy Kardashian rumor? Tweet us @OMGNewsDaily or leave a comment below.