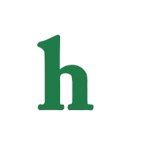 Rob Kardashian's depression seems to be getting worse. In fact, Rob's friends are reportedly worried about him after he missed his sister's wedding, but he could be leaning on Khloe's soon to be ex-husband Lamar Odom.
Rob Kardashian depression issues stem from weight gain?
Rob left Florence, Italy just hours before sister Kim Kardashian married Kanye West, reportedly over issues with his weight.
Some think Rob Kardashian's depression had something to do with him leaving the wedding early, while other gossip states that Kim made remarks about Rob's weight, which upset him.
Rob Kardashian leaning on Lamar Odom during tough time?
"Rob really misses Lamar, he was like a big brother to him," a source said. "Lamar really helped Rob with his problems when it came to wanting to lose weight, and they've never lost touch."
Perhaps Rob Kardashian's depression will be a topic of conversation during this season of "Keeping Up With The Kardashians," as fans are hoping that Rob can get any and all the help that he may need.
What do you think about Rob Kardashian's depression and weight issues? Tweet us @OMGNewsDaily or leave a comment below.