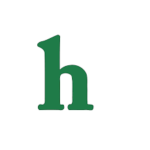 Rob Kardashian took to Twitter on Tuesday to blast the media over being a trending topic for being fat.
Rob Kardashian hits back at media over weight stories
The Kardashian sister's baby brother Rob Kardashian lashed out on the social networking site stating, I'm a grown man and will work on myself when I choose.' As previously reported, Rob Kardashian made his first public appearance in months and was spotted at with mom Kris Jenner at LAX most likely heading to Europe for Kim and Kanye's wedding this weekend. The photo's began circulating with many celebrity news followers stating that Rob Kardashian actually looked as if he had gained even more weight, despite talk of checking into a rehab facility to receive treatment for a number of health concerns including his weight, depression and alleged drug use. This quickly became a popular and trending topic, and sent Rob into a fit of anger. "So i found out i was trending for being fat… thank you all it really made my day :)" Kim Kardashian's younger brother tweeted Tuesday, undercutting reports he'd sought help to shed his girth. "And to the blogs saying i went to fat camp or rehab LOL then why am i still fat u fools?? y'all must have run out of real news." Rob Kardashian and his entire Kardashian /Jenner family have been the subject of many media and tabloid stories since their rise to fame on teh E! reality series "Keeping p with the Kardashians" first started airing in 2007. Rob continued, "First, i don't believe in rehab or therapy or anything of that sort and second I'm a grown man and will work on myself when i choose. I'm aware that I'm fat that def aint a surprise to me lol and my only therapy will be in the gym anyways.
Rob K.'s sister Khloe Kardashian comes to defense on Twitter
Rob K's. older sister Khloe Kardashian chimed in at Rob's defense stating, "What shallow souls some of you are," his newly-fit older sister tweeted to his critics. "Its sickening to critique anyone off of their appearance. Grow up! You should be ashamed of your self. "Your words are cutting deeper then you know and are possible leaving lifetime scars! Some of you people are disgusting for calling others names and picking on them." Rob later tweeted to his big sis that he loved her. Many Twitter users are responding to Rob and Khloe Kardashian's tweets both with support, and some just adding more insult to injury for Rob Kardashian, 27, who, is more than obvious and self conscious about his appearance these days. Do you believe that Robert Kardashian is getting bullied over his appearance,or just being to sensitive?