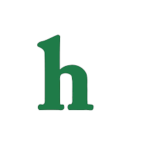 Richie Sambora reveals who his number one girl is
Richie Sambora the former lead guitarist of the rock band Bon Jovi has been talking about the number one love of his life, his daughter Ava Sambora.
The musician made a public exit from the popular rock band Bon Jovi last April during mid tour citing personal issues,revealing that he main reason was because he just needed o spend more time with his daughter.
"What it came down to was my daughter," he says. "She was turning 16. I had been out on the road for a long time and I realized I missed a lot of her life that I didn't want to miss. I said, 'Love and happiness is worth more than the currency of money.' I needed her and she needed me and the guys were gracious enough to let me out."
Richie Sambora and his daughter Ava were spotted over the weekend in Louisville at the Kentucky Derby where Richie also performed at Barnstable Brown Gala.
Richie and Ava Sambora cool father/daughter team
"She and I are close and have a candid relationship," Richie Sambora
"Boundaries are set," says the Bon Jovi guitarist, 54. "That doesn't budge. She is an amazing kid and dedicated to school. She's acting. The first audition she [went] out for was Judd Apatow's This is 40 – and she got it. She's been doing Disney stuff. I'm really proud of her – she's just a joy. My favorite girl – her and my mom, I always say."
Sambora was a little more secretive when asked about his relationship with Ava's mom, and ex-wife Heather Locklear.
As previously reported, Richie Sambora and Heather Locklear were rumored to have rekindled their romance in Hawaii a few weeks ago.
When asked about Locklear, Richie Sambora stated, "Time does heal old wounds. I mean, I still love Heather and I know she loves me. She's the mother of my child, man. What can you say?"
As far as what the future holds for Richie Sambora, the man of mystery… what we know for sure s he is a dedicated dad, and musician whether he will reunite with Bon Jovi or Heather Locklear in the near future remains to be sen.
Would you like to see Richie Sambora back on stage with Bon Jovi soon?