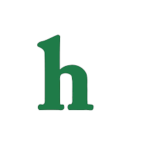 Bon Jovi's Sambora opens up about drug abuse
Richie Sambora, the former lead guitarist from Bon Jovi has written a new solo song that talks about drug addiction.
Sambora who left the popular rock band Bon Jovi mid tour of April 2013 has penned a new solo tune that is based on his own experiences with addiction.
Sambora spoke openly the new song at a New Jersey high school arena on Tuesday night in an event that was aimed at raising awareness about the growing abuse of heroin and prescription pain killers.
Revealing that he is now clean and sober, Richie Sambora openly admits that he has battled his own demons and experiences with the evils of drug abuse.
.
"I got firsthand experience," he told reporters before the event. "I never did heroin but obviously I did other stuff."
He originally titled the song Needles On The Shore, but decided to change the name.
"I wanted to do something optimistic, a beacon of light and hope," he said. "Everyone needs that light when they're far off the shore."
Richie Sambora revealed that he was introduced to the project and to the Ocean County prosecutor Joseph Coronato through a mutual friend.
Sambora talks Bon Jovi return
When asked again about his decision to leave Bon Jovi "Because We Can" tour so abruptly, Richie Sambora reveals drugs had nothing to do with his decision.
Sambora revealed that he needed a break from the Bon Jovi band's grueling schedule.
"It was my family," he said. "We've been doing this for over 30 years. I'm the guy who wrote these songs, who co-produced the records.
"We would tour for 12 to 18-and-a-half months. My last tour was 52 countries.
"You realize you miss a lot of life."
When asked about his future with Jon Bon Jovi and the guys Richie Sambora reveals he has every intention of returning to the band, but does not have a planned time frame for his return at this time.
It is good to see that Richie Sambora is clean and sober now in his life.
Fans however, are hoping for Richie Sambora's return to Bon Jovi sooner rather than later, no offense to Phil X!
Would you like to see Jon Bon Jovi and Richie Sambora reunited with Bon Jovi ASAP?