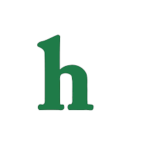 Sambora and Locklear together again?
Richie Sambora and his ex-wife Heather Locklear have reportedly reunited.
Richie Sambora is best known for his role as lead guitarist and songwriter in the hit rock band Bon Jovi, and ex-wife, Melrose Place actress Heather Locklear were spotted in a cozy situation according to reports.
The former husband and wife were getting pretty friendly with each other while on family vacation in Hawaii with their teenage daughter Ava.
Richie Sambora, 54, and Heather Locklea, 52, divorced back in 2007 after thirteen years of marriage. The former couple were seen walking along Kona beach on Sunday smiling and chatting looking more than comfortable with each other and their lives.
Richie Sambora later tweeted,
"Another beautiful morning in paradise," he tweeted a few days earlier on March 27. "Life is good. Peace."
Will Richie Sambora reunite with Bon Jovi in the future?
Does this mean that Richie and Heather have found their way back to each other and their old lives, and could this return down memory lane also spark some found memories of Sambora's past on stage with Bon Jovi next?
Bon Jovi fans were left disapointed in April of 2013 when lead guitarist and Jon Bon Jovi's sidekick announced that he was leaving the Bon Jovi Because We Can tour citing personal  issues.
His sudden departure sparked numerous controversies among the fans who tried to understand the real reason behind Richie's departure, whether it was personal, or an inner battle with leading man Jon Bon Jovi.
To date the question still remains a fully unanswered mystery among Bon Jovi lovers across the world.
Bon Jovi fans, would you like to see Richie Sambora and Heather Locklear reunite their love and family, and next his reunion with Bon Jovi perhaps?
Let us know your thoughts!