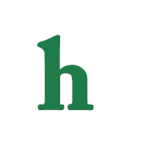 Richard Attenborough best known for his role in the hit film Jurassic Park has died at the age of 90 following years of declining health.
Jurrassic Park actor Richard Attenborough dead at 90
Richard Attenborough is the English actor who brought back to life  the dinosaurs in the hit Spielberg film.
Attenborough is also known not only for his acting skills, but his producing and directing.
Hollywood says goodbye to Richard Attenborough
One of his biggest and most popular beloved roles finds many fans tuning in every holiday season to watch Richard playing Santa Claus in the Miracle on 34th Street remake.
His 70-year career also included "The Great Escape" with Steve McQueen … and he directed "Gandhi" — which won 8 Oscars.
He had suffered poor health in recent years, being confined to a wheelchair following a stroke in 2008.
Richard Attenborough's death was confirmed by his son who spoke with BBC revealing that his father died Sunday at lunchtime where he had been residing for the past few year with his wife Sheila.
Richard Attenborough was preceded in death by his oldest daughter Jane, who was killed with her mother-in-law and daughter Lucy in the 2004 tsunami.
He is survived by his wife Sheila, son Michael and daughter Charlotte.
Hollywood has lost another great actor, may he rest in peace.