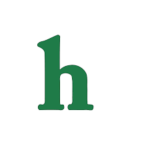 "Revenge" fans were shocked during Sunday night's season 5 mid-season finale, in which Daniel Grayson was killed.
'Revenge' Shocker: Daniel Grayson Dead
During the episode, Emily found out that Jack's new girlfriend, the FBI agent, was actually corrupt, and working to take down David Clarke.
The two women began an epic girl fight, and Daniel happened to get himself in the middle of all the drama and died trying to protect Emily (aka Amanda Clarke.)
"Revenge" fans know that in the previous episode Daniel Grayson's girlfriend, Margaux, revealed to him that she was pregnant with their child, but didn't know if she wanted Daniel to raise the baby with her.
Daniel then did some soul searching and thought about all the times his evil father, Conrad Grayson, had someone killed his spirit, and Daniel decided that he wanted to be a loving father to the baby. Of course, Margaux, who had her own daddy issues, agreed to raise the baby with Daniel, and they promised each other that they would be better than their parents were to them.
Just then, Daniel saw Emily struggling inside of what used to be Grayson Manner, and rushed to help her. However, Daniel was shot in the chest before Jack took down the culprit.
Daniel and Emily shared a sweet moment, where she told him that it wasn't all a lie with him, and he told her he knew it. Daniel then died in Emily's arms as Jack watched.
Meanwhile, Victoria and David were off to see what the gunshots were about, and Victoria will find her dead son in Emily's arms when "Revenge" season 5 returns in January.
Daniel Shouldn't Have Died
"Revenge" fans couldn't believe they killed off Daniel, as it's just one of the show's most shocking deaths. The deaths of Amanda Clarke (aka Emily Thorne), Conrad Grayson, and Aiden Mathis were also shockers for viewers of the series.
Fans will miss Daniel Grayson on "Revenge," as he was finally starting to become the man he was meant to be. He had a baby on the way, he and Emily were starting to mend fences, he was rebuilding a relationship with Victoria, and of course he didn't get to say goodbye to his little sister, Charlotte, whom he loved so much.
Not to mention Daniel was just too handsome to die, right?
It should be interesting to see the aftermath of Daniel's murder when "Revenge" returns in 2015.
What did you think about "Revenge" killing off Daniel Grayson? Tweet us @OMGNewsDaily or leave a comment below.