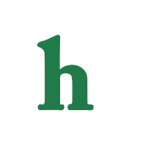 "Revenge" season 4 is right around the corner, and fans have been dying to know what's in store this season. Now that the new trailer's been released, it's obvious – more revenge. Only, this time the tables are turned.
'Revenge' season 4 spoilers: Victoria's turn for revenge
The trailer is all from Victoria Grayson's point of view, as she tells her story about how Emily Thorne, aka Amanda Clarke, has ruined her life, and the lives of her family members.
It looks like Emily will have her hands more full than ever as Victoria will come out swinging, and ready to ruin the lives of Emily, and likely those closest to her, Jack and Nolan.
However, there is a big twist that Victoria and Emily do not yet know on "Revenge," and that's the fact that David Clarke is still alive.
How will David Clarke play into Emily and Victoria's plans?
If David Clarke pops up will he be able to cool the revenge plots of both his daughter Emily/Amanda and his former lover Victoria Grayson?
It's too soon to tell, but it looks like fans are going to get another good, and drama filled, season of Revenge when the show premieres season 4 on Sunday, September 28th at 10 p.m. on ABC.
What do you think of the latest "Revenge" season 4 spoilers? Tweet us @OMGNewsDaily or leave a comment below.