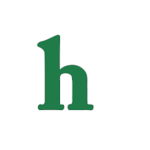 Revenge season 4 is sure to be an interesting one. Now that it's been revealed that David Clarke is still alive (and that he killed Conrad Greyson) it will be interesting to see how it all plays out.
Revenge season 4 spoilers: Emily and Victoria battle over David Clarke
According to a new report by E!, both Emily and Victoria will battle each other to control David, and likely get him on their side.
Fans would think that David Clarke would be more focused on seeing his daughter, Emily/Amanda, but will be upset about her revenge vendetta against the Greysons.
Who will David choose?
However, Revenge fans know that Victoria Greyson is a very persuasive woman, whom David was once in love with. Now that Conrad is out of the picture, it seems likely that she may want to re-establish her romantic connection with David when she finds out he's still alive.
This latest battle will likely have Emily and Victoria at each other's throats more than ever, and it will be very interesting to see who David chooses.
What do you think will happen during Revenge season 4? Tweet us @OMGNewsDaily or leave a comment below.