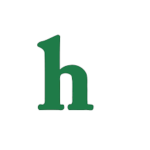 Revenge season 4 spoilers are few and far between. However, the hit ABC drama could surprise fans by giving Emily yet another new love interest, and it's not Jack Porter!
Revenge season 4 spoilers: New love interest for Emily
When we last left The Hamptons, Emily was mourning the death of her fiancé, Aiden, who was killed by Victoria Grayson in retaliation to her fiancé, Pascal's death.
Conrad's confession for framing David Clarke was broadcast worldwide and he was in jail. However, believing he was in the clear after bribing a guard at the prison came face to face with David, who is not dead at all! David got his final revenge on Conrad by killing him.
Meanwhile, Emily devised a new plan which put Victoria, who found out she was Amada Clarke, in a mental institution, thanks to the help of Dr. Banks.
Will Emily be quick to move on from Aiden's death?
So, will Emily get a new love interest so quick after Aiden's death? It seems there could be some sort of time jump in order, as Revenge likes to do.
Emily Thorne/Amanda Clarke could be starting to move on from Aiden's death, and ready for new love? While fans obviously want to see her with Jack Porter, new reports claim that it could be an old childhood friend of Jack's that actually catches Emily's eye.
"He's a childhood friend of Jack's who has a touch of PTSD from his military days. He decides to make his short-term visit to the Hamptons permanent after something life-changing happens to Jack, then makes fast friends with a number of the locals — including Em," the source told TV Line.
What do you think of Emily getting a new love interest during Revenge season 4? Tweet us @OMGNewsDaily or leave a comment below.