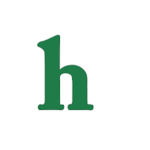 Revenge season 4 may focus a lot on the fact that David Clarke is actually still alive, but that just means that there's one more person who knows that Emily Thorne is actually Amanda Clarke.
Revenge season 4 spoilers: Jack will be key this season
Besides Victoria's accusations, which landed her in the mental institution at the end of season 3, Nolan and Jack are the only ones who know Emily's true identity.
"We really love the idea that Emily's going to turn to Jack to ask for help in re-identifying and redeveloping her identity. He's going to be key this season, really key this season," EP Aaron Harberts revealed to E! Online.
Will Jack and Emily finally be together?
Could Revenge season 4 finally be the season where fans see Emily and Jack get together, or will the show keep us in agony waiting for the two soul mates to reconnect? With rumblings that Emily may be getting a new love interest that isn't Jack, we think it's the latter.
What do you think about Jack's key role in Revenge season 4? Tweet us @OMGNewsDaily or leave a comment below.