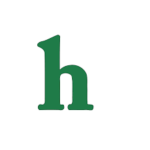 Revenge season 4 could be the biggest, and best, season yet. Conrad and Aiden are dead, Victoria is in the mental institution, and David Clarke is alive.
Revenge season 4 spoilers: Is the show ending?
However, some fans believe that if ratings don't pick up, or if the storyline can't keep up with the season 3 finale, that it's possible season 4 could be the last.
David Clarke's return
We're hoping that the story is just getting started. It seems that there can be so much more to the story, Emily's revenge, and now the David Clarke situation.
Emily and Jack's future
Besides, Revenge fans have to see Jack and Emily get together, and live happily ever after, and Emily has to come to terms with the fact that her father is still alive, and may have to choose between her and Victoria.
Do you think Revenge should end after season 4, or is there much more to be told? Tweet us @OMGNewsDaily or leave a comment below.