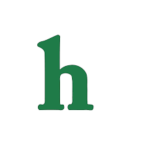 "Revenge" fans watched the season 4 premiere, which had a shocking ending. David Clarke is back in the Hamptons, and has kidnapped Victoria Grayson, who only recently escaped from a mental institution where Emily Thorne (aka Amanda Clarke) was keeping her captive.
'Revenge' season 4 spoilers: David Clarke is back
In "Revenge" season 4, episode 2, fans will get to see a lot of David Clarke, as he and Victoria Grayson will seemingly have it out about how she betrayed him all those years ago, and had him sent to prison.
Meanwhile, Emily will finally come clean to struggling, troubled Charlotte, and tell her that she's actually Amanda Clarke, and that she's her biological sister, not Jack's late wife, as she originally thought. This means that Jack's son, Carl, is of no relationship to Charlotte, who will likely take the news very badly, and knowing the character could go off the deep end with drugs and alcohol.
Emily comes clean to Charlotte
Meanwhile, Daniel could find out that Emily is Amanda and realize that his role in her life is far more complex than he originally thought.
The episode will end with a bang, as Emily is seen lying on the floor of a house that is on fire. Will Emily be hurt, or will her father, David Clarke, rush to save her?
The question also poses fans that if David Clarke is back, and it's known that he's back, will he be accepted by residents of the Hamptons, and his daughter? Can Emily ever really forgive her father for faking his own death, leading her to carry out a revenge plan when he was still alive?
We can't wait to find out how it all goes down this Sunday on "Revenge."
What do you think of the latest "Revenge" season 4 spoilers? Tweet us @OMGNewsDaily or leave a comment below.