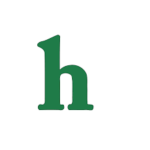 Revenge season 4 will debut this fall, and fans can expect yet another death. After the shocking deaths of Aiden, "Amanda," and Conrad Grayson it looks like no one is safe.
Revenge season 6 spoilers: Another death in the Hamptons
However, according to E!, it won't be a main character who bites the dust this time, (Thank goodness!) although the character's death will cause a huge stir in the Hamptons.
What we do know is that the next Revenge character to die will be a man, who is somehow connected to Conrad Grayson, and the mysterious circumstances surrounding his death will leave The Hamptons in an uproar.
Revenge heating up
Meanwhile, Revenge fans are dying to know what happens now that David Clarke is back in the picture, alive and well, and Emily has gotten some revenge on Victoria by having her put in a mental institution. Obviously, Victoria can't stay locked away forever, because the show wouldn't be as interesting without Mrs. Grayson causing trouble for Emily and Nolan. However, a little bit of torture for Victoria has to be in order, right?
What do you think about Revenge season 4's latest death? Tweet us @OMGNewsDaily or leave a comment below.