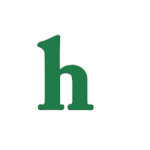 Revenge season 4 may be getting David Clarke back, but there will be a lack of Aiden Mathis. Emily/Amanda's love was brutally killed in season 3 by Victoria, but won't be easily dismissed.
Revenge season 4 spoilers: Aiden's memory lives on
After Aiden's death Emily was destroyed, and could barely get out of bed. Thanks to Nolan, and her ever present quest for vengeance, Emily pulled herself together and devised a plan which landed Victoria in the mental hospital.
Emily's revenge carries on
Now that David Clarke is back in the picture, it may distract Emily from the pain of losing Aiden, but his memory will very much be alive.
Perhaps, Emily will find a renewed sense of revenge now that Aiden's gone, and strive to finish her quest in his honor.
What do you think about Aiden's memory staying alive during Revenge season 4? Tweet us @OMGNewsDaily or leave a comment below.