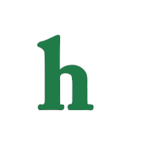 "Revenge" season 4 starts off with Victoria narrating the story. However, Emily Thorne is living in Grayson Manor, and Victoria is still in Clairmont, the mental institution that Emily had her committed to, where she's been for six months.
"Revenge" Season 4, Episode 1 Recap  — "Renaissance"
Meanwhile, Emily has been redecorating Grayson Manor, which she has bought, and Nolan is helping her host the Memorial Day party, which will kick off the season in The Hamptons, a party that Victoria used to host each year.
Cut to David Clarke. He's telling an associate that he's returning to South Hampton to deal with some "unfinished business," which obviously means Victoria Grayson and his daughter Emily aka Amanda Clarke.
Daniel Grayson rolls into a photo shoot for his former employer, Margo, and it's revealed that he's dating a model. However, he's quit the magazine, and is living in a luxury hotel.
It seems Jack has made a career change as well. He's become a cop, and wanted to do something different than running the bar, and put some money away for his son, Carl.
Nolan lets drive Emily drive his car, and she backs in to a woman's car. Emily invites the woman to her summer kick off party, and offers to pay for the damage.
Jack goes to pick up Carl from daycare, and finds he isn't there. Charlotte has picked him up without warning to teach him what it was like when "he" kidnapped her.
Victoria has made a new friend at the institution, and she helps her acquire a cell phone. Victoria uses the phone to call her house, and finds that Emily has taken ownership.
Victoria apologizes for the hurt she's inflicted on Emily/Amanda and the two hash out all the people they've lost like Conrad, Pascal, Aiden, and David, whom they don't know is still alive.
Later Jack comes to check on Emily, and tell her about what Charlotte did with Carl. He admits that he first wanted to join the force after Amanda and Declan's deaths, but didn't because he was waiting for Emily's revenge plan to be done. Jacks tells her that he's glad she's moved on.
Charlotte and Daniel talk about how their mother, Victoria, ditched them when the Grayson's lost it all, not knowing that she's locked away thanks to Emily. Charlotte asks Daniel to cover her rent, but he looks worried about the money.
After it's discovered that Victoria was using the phone, she's hauled back to her room and meets the newest member of the institution, a rich girl whose mother sent her away. The woman asks Victoria to help her find a way out.
That night Emily looks out over her beach house and remembers the times she and Aiden had there, missing her former lover. While strolling down memory lane, Emily things she sees something and head over to check it out, remembering how she found Aiden dead there on the sofa.
Tears stream down Emily's face as she leaves the beach house, not realizes that her father, David Clarke was there the entire time, hiding.
Later, Emily's Memoria Day party is in full swing, and Em repays her debt to the woman whose car she hit. Emily finds out that the woman lost her fiancé, and the women bond over the fact that they've lost their loves. Just then Nolan comes in with a new chair "throne" for the new queen of The Hamptons.
Charlotte is not happy with Emily, whom she thinks is rubbing her nose in her new found glory before leaving with Margo's brother, Gideon, who is seemingly her new boyfriend.
Daniel is selling his expensive possessions to keep afloat financially, but is sinking quickly.
Meanwhile, Jack shows up to Emily's partner with his new partner, who thinks Emily is "hot." Jack and his partner walk in to a room to see Charlotte snorting cocaine, and his partner wants to arrest her, but Jack talks him out of it. Jack threatens Gideon and Charlotte with an arrest if they don't leave the party peacefully. He storms off and later tells Nolan about the incident. Nolan then tells Margo about Gideon and Charlotte, and about Charlotte's former addiction and rehab stay.
Back at the institution, Victoria and her friends are devising a plan to bust out. Victoria rigs it so that she can walk right out the front door, and back to The Hamptons.
Emily gives short speech at the party, and then reveals there will be a boat christening, but when the boat is named after the captain's mistress instead of his wife, things turn ugly. The woman, named Nancy, then learns her fiancé was killed by the captain of the boat when he was out on the water with his mistress.
Nolan is furious when he finds out that Emily orchestrated the entire situation with the boat, and calls Emily a revenge addict. Em tells Nolan that she has nothing else in her life, as the Graysons killed everyone she loves.
After the party, Margo goes to see Daniel. He tells her that he quit the company because in the past he was partying with a redheaded girl, who died from an overdose. Gideon was there, and took a photo of the dead girl to use as blackmail against Daniel. Margo believes that perhaps Gideon could have killed the girl and planned the situation the entire time.
That night Emily calls Nolan and admits that she sympathized with Nancy, and wanted to protect her from feeling the pain she felt when she lost Aiden, and all the others, and that she doesn't know who she is without the thirst for revenge.
Emily hears her doorbell and goes to answer the door, only to find Victoria Grayson standing on her doorstep. Victoria tells Em that she knows how she felt when she came back to the Hamptons and chose revenge, which is what Victoria now plans to do.
Victoria leaves Grayson Manor to be taken by surprise by David Clarke, who drugs her and knocks her out.
Wow, what a great "Revenge" premiere. What did you think of season 4, episode 1? Tweet us @OMGNewsDaily or leave a comment below.