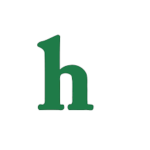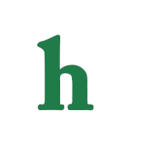 Khloe Kardashian is allegedly pregnant with her first child, according to a report by OK! Magazine. The tabloid claims that Khloe is in a real mess now as she's pregnant with her estranged husband Lamar Odom's baby.
Khloe Kardashian pregnant with Lamar Odom's baby?
According to the upcoming issue of OK!, sources reveal that Khloe Kardashian thinks she may be pregnant and that the baby is Lamar Odom's, and if she is carrying a child she'll know they're meant to be together.
"Those close to Khloe think she could finally be pregnant," an insider revealed to the magazine. "All she ever wanted was to have a baby with Lamar, and if her wish is actually coming true, she'll know their love was meant to be."
So why do Khloe Kardashian's friends believe she may be pregnant? According to sources, the "Keeping Up With The Kardashians" star has been acting very suspicious over the past month.
Lamar Odom trying hard to win back Khloe Kardashian and family
"Khloe's been acting very strange over the past month, refusing alcohol and ditching activities with friends and family because she says she doesn't feel well," the source explained. "Even though she hasn't told anyone that she's pregnant, it's no secret to her loved ones that she's seeing Lamar."
It seems that Lamar Odom is pulling out all the stops in trying to get Khloe Kardashian back, including writing her a heart-felt letter of apology.
"Lamar apologized profusely for the past and didn't hold back his feelings, leaving Khloe convinced that he's a changed man," the source dished.
According to Hollywood Life, Lamar Odom has also been trying to win over Khloe's mom, Kris Jenner, and get her back in his good graces. Meanwhile, Khloe is so over ex-boyfriend, French Montana, whom she split with after he began pursuing her best friend, Malika.
What do you think about the possibility that Khloe Kardashian is pregnant with Lamar Odom's baby? Tweet us @OMGNewsDaily or leave a comment below.